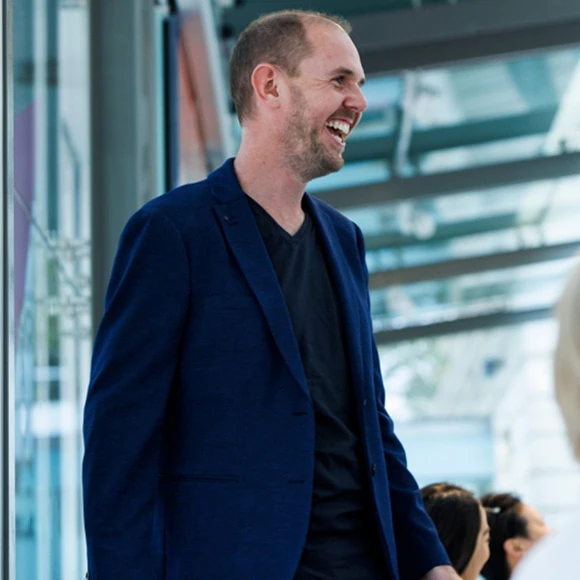 A Business Mentor in Brisbane you can bank on!
Evolve to Grow is all about helping businesses succeed in their game. Having worked with the and in the business field, I've been fortunate enough to have a first-hand experience of what it takes to create a successful business story.
And, now with my small business coaching and consulting services in Brisbane, I want to help business climb the ladder of success using my personal experience.
Empowering Your Transition from Sole to Collaborative Decision Making
To having true fulfilment within your business
Not just a Business Mentor, but a Friend
I prefer to treat my clients as my friends. As a business mentor it is my responsibility to help your business thrive, but as a friend I take personal interest in ensuring that it continues to grow with every passing day!
Having worked with a long list of clients in the past, I've managed to build great relationships and I would love to continue doing the same for years to come as well.
So, if you need business advice, coaching or mentorship to steer your ship in the sea of business, I'm just a call away. From business coaching to strategy sessions, virtual boards and what not – all you need to succeed is available right here at Evolve to Grow!
Business Coaching Brisbane
In today's competitive business environment business coaching plays an essential role in the overall success of a business. With that in mind, Evolve to Grow strives to help entrepreneurs make a success of running their business.
I have a clear and in depth understanding of what it takes to create a successful business having worked in the business world for an extended period and accumulating a lot of experience firsthand. Using my extensive experience it is my wish as a business coach to help business owners and operators achieve the success they seek.
While running a business can be quite exciting, it is also highly taxing. Having an experienced head to guide you through each step of the way, like in many other situations in life, can be invaluable.
Read on below to find out everything you need to know about business coaching, and why it's important for the success of any business.
What is Business Coaching
When it comes to business coaching, expert business professionals and entrepreneurs use their personal experience and knowledge of running a business to guide the efforts of other entrepreneurs in a bid to help them achieve success as well.
The concept of business coaching is similar to how a professional athlete enlists or works under the guidance of an experienced coach to improve their skills and achieve their goals.
While it is true that there's a mountain of information available online, and other sources, designed to guide entrepreneurs in achieving their goals, such information is usually generic in nature. Business coaches on the other hand provide specific advice and guidance relating to the specific industry served by your business.
This means that as a business coach, I strive to help business owners find highly specific answers to any questions they might have along the way. These questions may involve anything from setting accurate goals, clarifying an entity's mission and coming up with strategies for success among others.
What Do Business Coaches Do?
While running a small business, with little to no prior experience, can be quite challenging a business coach is there to help you succeed in this endeavour.
As a business coach I work to help my clients clearly define their goals, refine their talents and guide their decision making to ensure that their business is always moving in the right direction.
It is the work of a business coach to master the ins and outs of your business before they can be able to offer any guidance or advice. This means that business coaches start by learning the specifics of your entity including value propositions, brand and potential challenges that you might encounter along the road to success.
Business coaches also need to find out more about the business owner's vision for the business; do they want to create a huge corporation or a small family business?
Once all of the above is done, the business coach will work closely with the client to devise specific and attainable goals that will be used to chart the way to success.
With the goals in place, it is then time for the business coach and business owner to work together in developing strategies and measures meant to ensure that the business attains the set goals. Every step of the way, it is the work of the business coach to offer relevant and personalised advice, as and when necessary.
Why Do You Need A Business Coach?
Now that you have a clear idea of what business coaching is all about, let's look at how they can help business executives and business owners. Many people believe that business coaches are only suited to helping failing businesses; this couldn't be further from the truth.
Business coaches can help business owners and executives in a number of situations.
For starters, a business coach can help business owners set up businesses from scratch. This involves working with owners to develop the mission, goals and systems of the new business.
A business coach can also help existing businesses move to the next level, especially when business growth hits a plateau. Most importantly, a business coach can help relieve the load placed on business owners by shouldering part of the burden of running a business. Running a business is a stressful affair; having someone to help you shoulder the burden can be great for morale.
Learn how you can run your business without being the bottleneck
Business Coaching in Brisbane For Small Businesses
Business coaches are labelled differently; with small business coaches being one of the labels. This generally refers to experts that focus their efforts on serving small businesses assisting small business owners achieve their goals and vision.
Since small businesses are different from larger entities, it is important to have experts who are familiar with the operation of such businesses.
However, even with that in mind, it is important to remember that the best business coaches usually start by familiarizing themselves with their client's business and their requirements. This means that a well-established and skilled business coach is capable of helping you with your business regardless of its scale of operation.
From the above it is easy to see just how business coaching can help business executives and owners reach their goals and achieve success in today's fast paced business environment.
At Evolve to Grow you will find all the business coaching services you need to ensure that your business becomes a success; from virtual boards, strategy sessions and mentorship among others.
Just give me a call and get the help you need to successfully navigate the tricky sea of modern business.