We Help B2B Business Owners in the Creative, Marketing & Advertising Sectors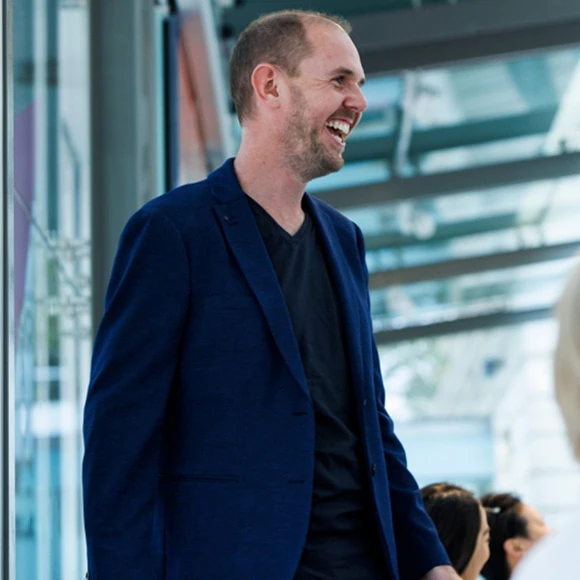 I'm the founder at Evolve to Grow.
We work with serviced based business owners who provide high value offers, to make long-lasting improvements in their businesses and in their personal lives.
Using our proprietary frameworks, we coach and educate you to build your capabilities so that you may achieve the sustainable advantage you desire.
We are reality based. Everything we do and say is tangible and actionable.
The Business Evolution Circle
*every member in our group program has locked in 1 on 1 coaching in addition to group activities
Invite Tristan to inspire, empower and train your company or event for business growth, making change happen, and leadership.
Meet some of the incredible people we've worked with, then let us help you get more happy clients of your own.
Hi, my name is David Bartlett. I'm the General Manager of The Lote Agency. We are a multi-cultural marketing business based in Melbourne. We've been working with Tristan from Evolve to Grow for over 12 months now, and during that time, he has helped us deploy a fairly aggressive growth strategy where we've seen an…
"Tristan, YOU ARE the reason why this family is a mess…
We'd be better off if you continued working at your previous 9-5 job."
My wife stared me straight in the eyes and told me that to my face…
All I wanted was to live life on my own terms, even if that meant taking on more risks.

Around this time, I was running a low 7 figure per year business and the success made me arrogant.

It led to me making dumb business decisions, compounding into a $200,000 debt…

On top of all this, my wife announced she was leaving me.
With everything crashing down on me, I had no clue what to do next…

It was a period of self-reflection as I had to figure out what I needed to do to revive my business.

This time, I focused on building automated processes my team could use while I wasn't around.

Instead of relying on me all the time, they now had reliable systems to depend on.
And slowly but surely, I got more and more of my time back.

It took 18 months to build my cycling wear business back up again, and eventually, I sold the business for a 6 figure profit.

Looking back, I realised how many crucial mistakes I could AVOID if I simply had a mentor by my side to guide me…
I knew there were similar business owners like me out there who were struggling, so I wanted to guide them and be their mentor that I never had. After exiting my business, I made the leap to go into business coaching full-time and start Evolve to Grow in 2017.
We help you to go from being the only decision maker in your business…
To having true fulfilment within your business
The Business Evolution Framework
The Business Evolution Framework is a model we teach our clients so that they can gain true fulfilment in both their business and personal lives, while running a successful business.
FULFILMENT Success is not something that just happens. It's something you create
FREEDOM
RESULTS
CAPACITY
It consists of three layers, with overlapping subsets that interrelate and support each other with the ultimate goal of fulfilment in all areas of life and business.
Most b2b service based business owners are substantially unbalanced when it comes to work vs. play. To reach ultimate fulfilment, and be running on all cylinders with peak performance - you must understand intimately the time, freedom and results needed to drive the level of fulfilment you seek.
To running a profitable business without your daily input
"Before working with Tristan, we were doing 35K/month and I was overworked… Working 50 hours per week IN the business.
If I stepped out of the business, delivery would stop completely… I knew I was the bottleneck in the business and we needed to fix this ASAP.
After getting coaching with Tristan, we skyrocketed to doing 60K/month without increasing any headcount in less than two years.
I'm also working less now, about 15 hours per week to maintain the business operations which allowed me to do things that actually GREW the business.
I also have more time now to be with my family…
Surfing with my kids is one of the things I look forward to each week!"
Learn how you can run your business without being the bottleneck
What makes us different from all the other "

gurus

" out there
Our average client stays with us for at least two years, and we have clients that are still working with us after five years together. (This is only possible because we've been consistently helping them to optimise their business).
Our average client goes from working 50 hours/per week and feeling they need to continue working in the evenings to working 20-30/hours per week after working with us.
You'll learn from a real practitioner, not someone with a flimsy "life coaching certificate." (Tristan built and sold a cycling business for 7 figures from scratch before transitioning to business coaching).
Evolve your business today
Reach out by filling the next form and we shall contact you as soon as possible.